Announcement (Updated - 15/01/2016)
Presentation "Workshop 2: Working with Youth with Behavioural Challenges" in Grace Orchard School on 1 June 2013 [Click here]
Notes on Digital Wisdom in the 21st Century [Click here]
Publications
Come into my world : 31 stories of autism ( http://www.come-into-my-world.com/)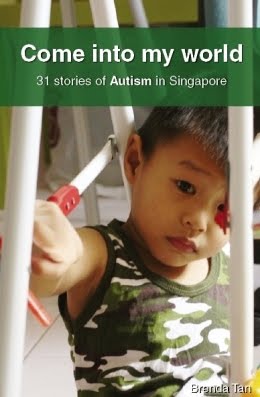 Educating Students with Autism Spectrum Disorders: Making Schools Meaningful (2009) Edited by Kenneth Poon

2007 and earlier
28. Notes I used to share with NIE Teachers on how best to help autistic children in mainstream schools on 28 August 2007. Click here to see my notes.
27. Treatment and Education of Autistic and related Communication handicapped Children (TEACCH) approach has been validated and considered effective by the Committee on Educational Interventions for Children with Autism (2001). If you would like to learn more consider the acquiring the book below. I have found it most useful to learn TEACCH.(Updated on 14 August 2007)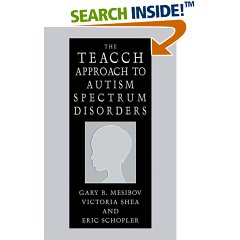 The TEACCH Approach to Autism Spectrum Disorders
26. For parents with autistic children 12 years or older who would like to prepare their children with vocational and life skills for adulthood, it may be worthwhile to acquire these two books which we have found useful.(Updated on 14 August 2007)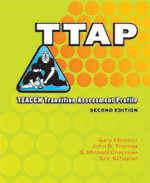 TEACCH Transition Assessment Profile (TTAP)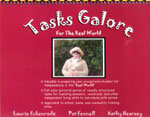 Tasks Galore for the Real World
25. For parents with children below 12 years of age and who would like to complement the Special School's TEACCH Preschool curriculum at home, it may be useful to purchase a copy of TEACCH Preschool Curriculum Guide: A Curriculum Planning and Monitoring Guide for Young Children with Autism and Related Communication Disorders so that you are aware of what the school is doing to help your child. And in so doing, plan activities at home to reinforce the teaching (Updated on 14 August 2007) .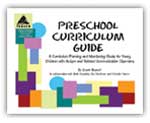 24. Thanks to OT Teacher Ashley of MDSS, for the recommended website with rich activities for visual perception to help our children with special needs(Click to access : http://www.edhelper.com/visual_skills.htm). (Updated on 7 Dec 2005)
23. Found an interesting sharing on "In Life, What Matters" for us to reflect and meditate on.(Click to read)(Updated on 23 July 2005)
22. Ten Things I learned from my Dad by RBC MinistriesPresident Mart De Haan.(Click to read) (Updated on 27 June 2005)
21. Subject: CARLY FIORINA : VERY RECENT PIECE OF GOOD SPEECH ; WORTH READING (Click here to read)(Updated on 15 June 2005)
20. Presentation to102 Primary School Teachers in NIE - Parental View : Helping Our Special Needs Children.(Click here to see presentation) (Updated on 7 June 2005)
19. On the fast lane. Perhaps you would like to reflect about "The Brick" (Click here to read). (Updated 15 May 2005).
18. Sharing of Ms Lee Teng Teng Personal Reflections on Friendship Building supported with research findings.Click here to open paper. On behalf of parents, a Big Thank You. (Updated on 8 May 2005)
17. Sharing of Ms Ong Siow Kee research findings on Touch Ubi Hostel, an inclusive community building model for adults with special needs. Click here to open paper. On behalf of parents, a Big Thank You. (Updated on 4 May 2005)
16. Sharing of my research paper on Personal Learning Journey in Special Education which focuses on post-school follow-up findings. Click here to open paper. (Updated on 2 May 2005)
15. 2-Day PECS Workshop from 6-7 June 2005(Early Bird registration by 4 May). Click here for details
Personal Testimony on usefulness of similar workshop attended: We have used the techniques together with TEACCH methodology and our son Jonathan has been able to progress from non-verbal to verbal.
14. I have conducted a simple interview with an educational psychologist, social worker and two parents concerning the vision for adults with special needs and the hopes after parents are no longer around. . My personal findings are reflected in the powerpoint slides by following this link . (26 March 2005)
13. There is another good book on using brain gym for children with special needs and the sharing of the perspective from children with special needs in " I am the Child" (Updated on 2 March 2005)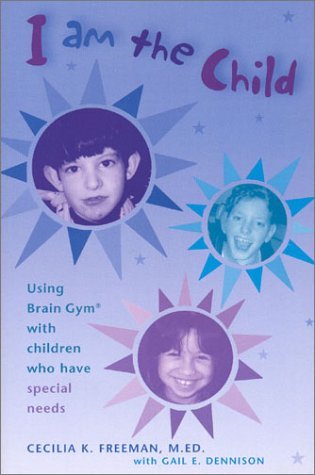 12. Apologise for not updating the website for sometime. I have found a gold nugget for all parents. Wondering what you can do for your child from birth to adulthood right here in Singapore? Well Dr. Leven Lim together with Dr Marilyn Mayling Quah from NIE have jointly published "Educating Learners with Diverse Abilities" (2004) that collates all the available information on what to do right here in Singapore. (Updated 2 March 2005)
You can buy this at NTU-NIE Book store at $33.60(Price on 10 March 2005)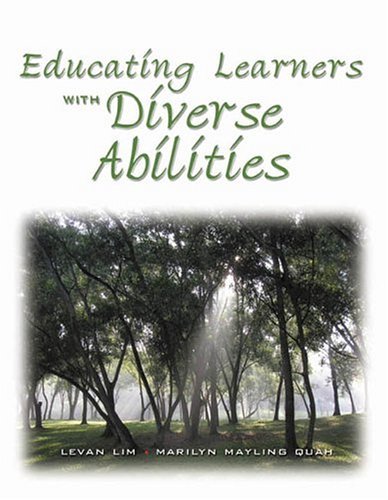 11. A long but touching story of "Andoy"(Please click to view - Update 13 Nov 2003) .
10. In our trying times, a Christian friend shared an encouraging powerpoint slide presentation with awesome pictures of nature. Please click here to download the file(Updated 15 September, 2003)
9. Here's something I got from my friend. Hope it would encourage you. Please check out the website(http://www.funnygreetings.com/asap.htm) for ASAP(Always Say A Prayer).(26 June 2003)
8. If you have read about Samonas Sound Therapy and are interested in trying it out with professional guidance locally, we have Good News for you. We were patiently guided by Suvi Pitkola, director of Kaleidoscope Therapy Centre on how to appropriately use Samonas Sound Therapy CD's and provided with help on selecting the appropriate ones to try out. Please note that the headphone for desired effects needs to be of quality, such as Sennheiser HD50A. For more information, you can email her at spi@somonas.com or call her at 62565342. The address is 45A, Gilstead Rd, S(309089). (24 June 2003)
7. Do you know there is a Part Two to the Out of Sync Child(Publication Year 2003)? It is called "the Out-of-Sync Child Has Fun: Activities for Kids with Sensory Integration Dysfunction". It has alot of fun ideas for you and your child to explore and also to build rapport and bond with each other. We ha've got our copy at $31.15 at Kinokuniya(Ngee Ann City) today(1 May 2003).
Book Details:
ISBN:0399528431 (Paper cover book)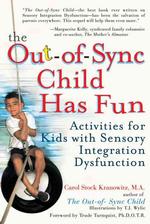 6. Take an Advise from Coffee! (Click here to download PowerPoint Slide to gain Insight) (8/03/03)
5. Found : Dr James Dobson website where there are lots of good stuff to answer some of the queries you are facing, especially if you are a parent who is first confounded with diagnosis of Autism in your child. (Click here to access the link).
You may wish to purchase the cassette, which was aired over radio last year. Part of the content actually had parents sharing how they felt before and after diagnosis.It can be really encouraging as it may actually speak how you feel.(26/2/03)
4. Powerpoint Slides on How to Be Happy(Click here to download)(12/2/03)
3. We have attended the workshop from Jan 23 - Jan 25 on "A View from the Floor: Integrating the neurological and emotional development of the child. Our view is that the approach covers what is not explicitly taught in PECS and TEACCH, which is the affective aspect. It is certainly a good complement but not a replacement! If possible, do get the book The Child With Special Needs: Encouraging Intellectual and Emotional Growth by Stanley I., Md. Greenspan, Serena, Ph.D. Weider, Robin Simon (Contributor), Serena Wieder, Robin Simons. The book does provide enough insight as to what research has revealed about the impact of affective aspects on child development and how you should go about to use the insight from your personal observation of your child and what is really needed to help. Perhaps, the shocking truth is our own non verbal influence(affect) and approach to child upbringing has a very significant impact on being able to either nurture or retard our child development. (5 Feb 2003)